Highlights of ICLAD 2018 !
Tenaga Nasional Staff
Fee : RM 1500

Free registration fee for the first 150 participants
Kindly register as ICLAD 2019 Participant in People Matters by searching for ICLAD (Conference on Learning & Development) .


Please refer to this nomenclature: ILS-MX-HRF-LD-IL-0006
Grab your seat now !
[Non-TNB Staff]
Register as ICLAD 2019 Participant here !
Fee : RM 1500
PARTICIPANTS
PRESENTERS
CONFERENCE TOPICS
Innovation & Value in Learning & Development
Flexibility and Adaptability Way of Learning
Strategy for Developing Learning Organisation
Collaborative Learning Culture
Adopting A Growth to Drive Learning Agility
Gamification in the Corporate World
Big Data & Analytic : The Compelling Solutions
Customer Centricity Strategy : The Heart of Your Business
Nur Aqilah Syairah binti Mohd Sahidi
ICLAD Head of System Development
Email : aqilah.sahidi@tnb.com.my
Tel : 03 8922 6239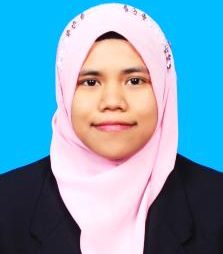 Siti Aisyah binti Zulkafli
ICLAD Secretary
Email : aisyahz@tnb.com.my
Tel : 03 8922 6135
Few Things We Are Great At …
ICLAD 2017
3 & 4 October 2017
Putrajaya Marriott Hotel
ICLAD 2018
3 & 4 October 2018
Putrajaya Marriott Hotel